Today was the last day of summer camp, with all three sites pulled together. I will really miss a lot of the kids from the other schools, that I never get to see. I left when the kids were distracted so that it would not be a 20 minute process to leave. On any other normal day, it usually takes about 10. Prying little hands off me, bodies wrapped around my legs and dragging two behind around the waist. It's better this way, I will see them again.
After work, I went to
Mr.'s
Classroom to help him set up for the year. Hung posters, sat around, and rearranged his bookshelves. Being an 8th grade algebra teacher, there is not much else in his room. He is proud of it anyway, and as of the 16th he will be a tenured teacher at only 25.
It is Friday, and it hardly feels like one. I can not tell if this is a good thing or not. Tomorrow we are planning to go to the beach. I will take pictures of course.. well only if I remember ( I am so bad at that). I will have time to catch up on some R&R that has been missing for a few weeks. Only to return to chaotically trying to fit too much into my day. Projects to be finished, things I want to start. Before I know it, it will be Monday and back to work again.
I did work on a bit of knitting last night. I do not know how some can knit so quickly. I worked my little fingers numb, and still I did not get much done.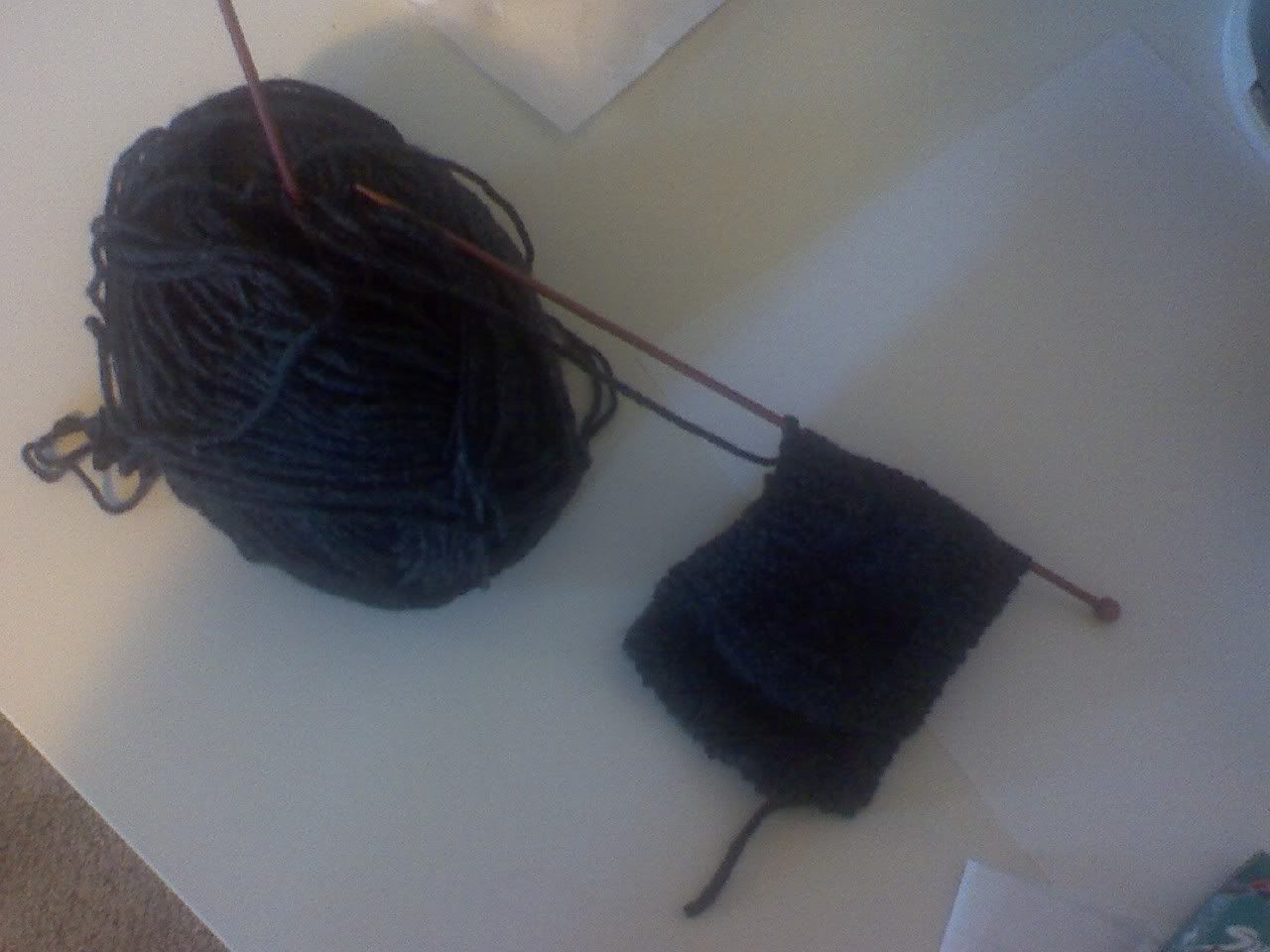 Off to make dinner, duty calls, and then delving nose first into my Woopie pie book to search out my first recipe for this weekend!
OH almost forgot a little funny bit. I colored my hair last night, just looking for a small change. Just a few shades darker.
Mr
. did not notice and I had to mention something, and even then he still could not see the difference. Today at school, several kids noticed right away something about my hair was changed. Oh men... even kids are more perceptive.